The ouch of owing: IMF warns of dangers of mounting global debt
Comments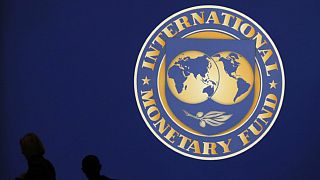 The dangers of debt are worrying the International Monetary Fund.
It says global debt, both public and private, has hit an all-time high of $152 trillion (136 trillion euros).
That was 225 five percent of the world's economic output last year, up from about 200 percent in 2002.
Private sector debt accounts for two thirds of global debthttps://t.co/vP5S8QgKCY#FiscalMonitorpic.twitter.com/8KrtoVvE3K

—

IMF

(@IMFNews) October 6, 2016
It is particularly concerned about China and Brazil noting that rapid increases in private debt often lead to financial crises.
The IMF is warning excessive private debt could disrupt the economic recovery and is a risk to financial stability as it leads to recessions that are longer and deeper than normal recessions.
#iMFDirect blog: Big Bad Actors: A Global View of Debthttps://t.co/ghDwMwTCRd#FiscalMonitorpic.twitter.com/srz0NxhCBv

—

IMF

(@IMFNews) October 5, 2016
At the same time it is encouraging those countries that can afford it to spend more to boost flagging growth.
IMF managing director Christine Lagarde has urged the Fund's 189 member governments that have "fiscal space" – the ability to sustainably borrow and spend more – to do so.
The Fund's desire to see targeted fiscal support for consumer demand is accompanied by calls for continued accommodative monetary policy and accelerated structural reforms aimed at boosting countries' economic efficiency.