Unemployment rises in Spain for second straight month
Comments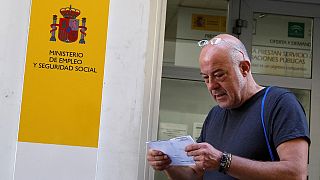 The number of people in Spain registering as without work rose in September for the second month running.
That was expected as the end of the tourist season always prompts a jobless rise in the service industry which saw nearly 40,000 fewer people employed in businesses like hotels and restaurants.
There were also falls in the numbers working in agriculture, industry and construction.
UNEMPLOYMENT: Spain's jobless rate up in September despite brisk job creation: https://t.co/hPkeLbn5p0

— El País in English (@elpaisinenglish) October 4, 2016
The increase in registered unemployed from August was 0.6 percent or 22,801 people.
Spain's Labour Ministry said there were 3.72 million people out of work there last month and that unemployment had decreased by 373,745 people over the last 12 months.
The total number of workers paying in to the social security system rose 12,025 people to 17.71 million, the ministry added.
The monthly jobless figure shows the number of workers registered as employed, while the quarterly unemployment data, which stood at 20 percent of the workforce in the second quarter of this year, is calculated from a survey by the National Statistics Institute.