Nigeria looks for millions of tax scofflaws to make up for slumping oil revenue
Comments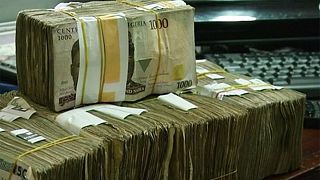 Nigeria says it has found 700,000 companies in the country that have never paid tax as it tracks down non-payers to top up its treasury.
Africa's biggest economy is suffering a revenue shortfall due to low oil prices and as militant attacks cut the amount of crude it produces. The country has fallen into recession for the first time in 20 years.
The head of Nigeria's tax service says that by the end of the year they expect to find 10 million individuals who are not paying tax.
Payment of tax is your civic responsibility. #itpaystopayyourtax#FIRS#tax Federal Inland… <a href="https://t.co/YYoicsnHvx">https://t.co/YYoicsnHvx</a></p>&mdash; FIRS Nigeria (firsNigeria) September 20, 2016
Tunde Fowler, executive chairman of the Federal Inland Revenue Service, explained they will be offered an incentive to do so: "We are thinking of giving them a waiver on interest and penalties for three years – for the period between 2012 and 2015 – and we will only ask them to pay the principal amount of tax that we believe is due, and we will give them a 45-day window to come forward and register, and that will make them eligible for that waiver."
He warned those who do not take advantage of that amnesty will face stiff penalties.
People or businesses that did not come forward voluntarily would be asked to pay back taxes plus interest and penalties, he said, adding: "We will also consider criminal prosecution of chief executive officers or board members."
Fowler was appointed to head the Federal tax service last year after a stint as tax chief in Lagos where monthly tax revenues surged by 70 percent in the four years to December 2012.
Crude oil sales provide 70 percent of the Nigerian government's revenues and with no sign of prices rising dramatically any time soon it is going to have to rely on newly set up special teams of inspectors to find tax evaders.
Not an easy task in a country with 180 million inhabitants and where 80 percent of the workforce is employed in the informal sector.