Samsung shares rise despite massive Note 7 smartphone recall
Comments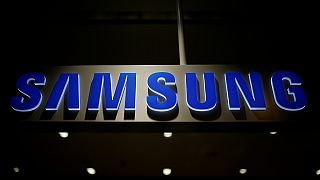 Investors apparently do not see lasting damage to Samsung Electronics from the recall of 2.5 million of its Note 7 smartphones in 10 countries after the batteries in some caught fire or exploded.
But, the shares of Samsung's battery making affiliate SDI have been under pressure as the company has confirmed the problem is specifically with the lithium-ion rechargeable batteries rather than the phone itself.
The recall is estimated to cost the equivalent of around 900 million euros.
Is Samsung cheating with its Galaxy Note 7 recall? https://t.co/wWJO5hlPOVpic.twitter.com/jDFBsUyfCq

—

BGR

.com (@BGR) September 5, 2016
Things are still up in the air, but here's how U.S. carriers are handling the Note 7 recall https://t.co/xChNktrIAXpic.twitter.com/r5HJNSpfmW

— Android Central (@androidcentral) September 4, 2016
Samsung is also now likely to sell 10 million rather than 14 million of the phones this year according to technology forecaster Strategy Analytics.
But the total financial hit is seen as being less than five percent of Samsung's projected profits for the second half of this year.