Volkswagen halts production of Golfs in dispute with suppliers
Comments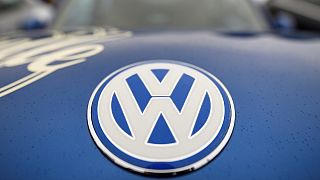 The German Economy Ministry is urging Volkswagen and two of its suppliers to quickly end a dispute that has created production delays at six plants including VW's main factory in Wolfsburg.
The companies – CarTrim, which makes seats, and ES Automobilguss, which makes cast iron parts for gearboxes – are seeking compensation.
The two are both part of the same group, Prevent, which said it lost tens of millions of euros when VW canceled contracts without any explanation after the parts suppliers had already spent money to make changes at their factories.
Volkswagen Suppliers Deny Fault for Bottlenecks – Suppliers to Volkswagen denied responsibility for bottlenecks… https://t.co/EJOd2xkv50

— Davalyn Corporation (@DavalynCorp) August 20, 2016
The carmaker, which said it is still trying to reach agreement with the firms, earlier failed in its legal efforts to force them to to resume deliveries of parts.
Meanwhile more than 27,000 employees are working shorter shifts and production of the Passat and Golf models has been halted.
It is estimated the stoppages could cost VW up to 100 million euros a week.
On the Frankfurt stock exchange, VW's shares finished the day little changed on Monday.
A bond trader with ICF Bank, Arthur Brunner said that shows investors were not too troubled: "Apparently the markets are convinced that VW will agree with the suppliers and also the Lower-Saxony government is putting on pressure, threatening with a penalty payment. I think there will be an agreement this week."
He added: "I also think, judging by the markets, that they doesn't consider it too bad that production is halted for a week. Because a week-long production stop was planned anyway for the beginning of October and the beginning of December, which shows that there is reduced demand for the Golf for the rest of the year."