Tourism boom bring down Spanish jobless total
Comments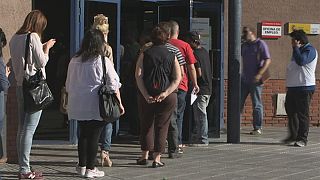 Spain is enjoying a tourism boom leading to a big fall in jobless totals.
The number of people registered as without work fell by 2.23 percent in July from a month earlier.
Unemployment was down in all major sectors, led by the service industry.
A record number of foreign visitors is creating jobs in hotels, restaurants and resorts and adding to the spending boom that is keeping the economy afloat at a time of political uncertainty.
Spain has been without a new government since December 2015 after two inconclusive elections, with leaders on the right and left unable to agree on a coalition deal.
Spain's unemployment rate fell to its lowest in nearly six years between April and June but it was still 20 percent of the workforce.