Facebook's revenue soars, monthly users total hits 1.7 billion
Comments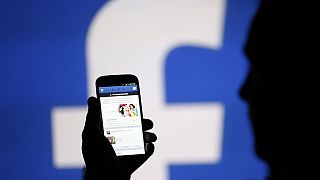 Facebook's shares have hit a new all time high after it announced a 59.2 percent jump in quarterly revenue.
The $6.44 billion (5.8 billion euros) it made came, to a great extent, from surging sales of its video and Instagram ads.
Total advertising revenue surged 63 percent to $6.24 billion (5.62 billion euros).
The leading social media company also saw more people signing up.
It now has over 1.7 billion monthly users – way ahead of any of its rivals – and up from 1.49 billion a year ago.
Users of its mobile phone apps for Facebook, Instagram and its Messenger service are also spending appreciably more time on them.
Chief Executive Mark Zuckerberg reiterated his company's 10-year plan when speaking by phone in a conference call with analysts.
Over the next three years, it will focus on continuing to grow its massive user base, especially in developed nations, and over the next 10 years it will look to build new technology to get more people online and using Facebook through internet-beaming drones.
Bringing the Internet to every human on earth.Huge potential for #mhealth#ict4d#internet#aquila#facebook#africahttps://t.co/z2mLxsCrKD

— PJ Wall (@pj_wall) July 28, 2016
Facebook is adapting better to the shift toward mobile and video than social media rival Twitter, which just reported its slowest quarterly revenue growth in three years.