Tesla's Musk unveils plans to make electric trucks and buses
Comments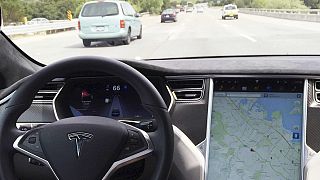 Tesla's boss Elon Musk has unveiled an ambitious expansion plan.
As well as cars he wants to build electric trucks and buses and set up car sharing and solar energy systems, though he doesn't say in a blog post how quickly that could be done or how much it would cost.
The latest version of his 'master plan' for a carbon-free lifestyle includes the controversial acquisition by Tesla of solar panel installer SolarCity. Musk is the chairman and the largest shareholder of both companies.
He also vigorously defended Tesla's Autopilot self-driving system, despite the recent death of a driver in a car fitted with it. "When used correctly, it (Autopilot) is already significantly safer than a person driving by themselves," he wrote.
Tesla Master Plan, Part Deuxhttps://t.co/XQeTlsoEdE

— Elon Musk (@elonmusk) July 21, 2016
Musk summarised the plan saying Tesla aimed to "create stunning solar roofs (for homes) with seamlessly integrated battery storage. Expand the electric vehicle product line to address all major segments. Develop a self-driving capability that is 10X safer than manual via massive fleet learning. Enable your car to make money for you when you aren't using it."
Tesla's founder said he envisions owners allowing others to use their vehicles through a smartphone application. He indicated there will be a 'Tesla shared fleet' but did not offer details of how that fleet would be managed.
Tesla has been burning through money and in May sold about $1.7 billion (1.54 billion euros) in new shares to fund projects. Much of that will be used to accelerate development of its new Model 3 car lineup and reach a planned production pace of 500,000 vehicles a year by 2018.
On Monday, SolarCity said it raised $345 million (312 million euros) to fund projects, and increased its debt facility by $110 million (99.6 million euros).