Brexit trims wings of Europe's budget airlines
Comments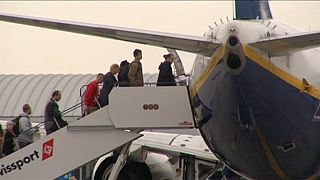 Possible tougher travel regulations, renegotiation of international agreements and fears of an economic downturn have led to Europe's two budget airline giants Easyjet and Ryanair to issue profits warnings.
Easyjet added it was struggling with strikes in France and congestion at its major hub airport, Gatwick, and severe weather hitting the bottom line.
It is trimming its Q3 profit by 23 million, and the news saw shares slide nine percent. They have now lost a quarter of their value since Friday. Only last month they were confirming analysts's Q3 forecasts of more than 700 million pounds profit.
Ryanair boss Michael O'Leary warned that the Brexit might spell the end of cheap air fares in Europe and a return to 1980s prices. Europe's number one airline is also being dragged down by a run on the Dublin stockmarket, especially badly hit by Brexit's double whammy of economic and political chaos.