Slimmer Xbox One S shimmies on to the shelves in August
Comments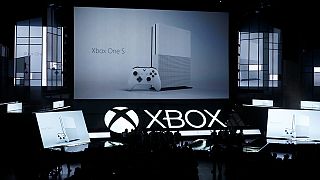 Microsoft has showcased its new Xbox One S, due to roll out in August.
The slimmer gadget will also include High Dynamic Range gaming, with extra brightness and robust colour.
Xbox One S. Coming August 2016 for $299. https://t.co/b00nJFx33Tpic.twitter.com/ubIhKfCUzH

— charlieINTEL.com (@charlieINTEL) June 13, 2016
Many are confused as to why the company decided to release the device so soon after the launch of the Xbox One.
Gamers will be keeping a close eye on how the the box fares.
To release a new console mid-season, without a complete overhaul is an unusual tactic when many in the gaming trade are claiming the market is simply over saturated.