The transition from a linear to a circular economy
Comments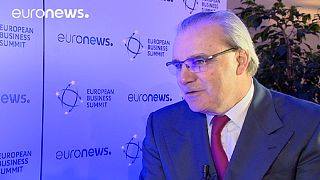 Probably no one could argue that a circular economy is what we need in the future.
Economists and industry experts keep saying that it's cleaner, more eco-friendly and even cheaper.
If so, why might the transition from a linear to a circular economy take up to 30 years?
Jean-Louis Chaussade, CEO of SUEZ, says there are three elements that should synchronise their efforts: industry, government and consumers.
And he believes what has to be changed first is our life style and the sooner we understand that our planet has limits the better it will be for everyone.
Watch the full interview to find out more about the potential of the circular economy in terms of new jobs, and which country is the world's leader in transition to a circular economy.