The Brief from Brussels: Greek debt still divides the eurozone
Comments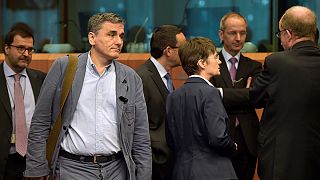 This is the Brief from Brussels, a daily show with all the stories making waves across Europe.
In this episode:
Eurozone finance ministers are scrambling again to find a compromise to the endless greek crisis. Debt is the key word.
After 2 bailout programs and one on going, Greece's debt to GDP ratio is the highest in the EU running at around 177%, and to be clear we are talking about 321 billion euros.
Will the country ever be able to pay back all this money?