Eurozone manufacturing struggles in April
Comments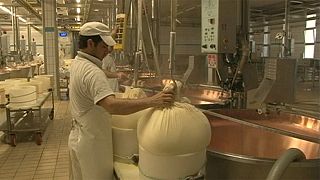 Eurozone factories did slightly better in April, with output not losing as much momentum as initially thought.
The survey data therefore so far show no signs of European Central Bank stimulus or the weaker euro helping to revive the manufacturing sector
However growth in activity remained weak even as companies cut prices deeply to make sales – which is not good news for the European Central Bank's fight against deflation.
Better performances in Germany, Italy and Spain were countered by steep contractions in France.
The information comes from surveys of manufacturers by the research firm Markit.
"The survey is signalling an anaemic annual rate of growth of manufacturing production of just less than 1 percent, which is half the pace seen in the months leading up to the recent slowdown," said Chris Williamson, chief economist at Markit.
"The survey data therefore so far show no signs of European Central Bank stimulus or the weaker euro helping to revive the manufacturing sector, at least for the euro area as a whole."