Bitcoin creator allegedly unmasked
Comments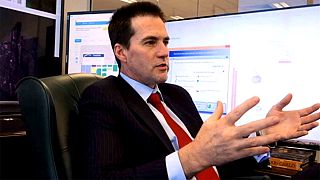 An Australian technology entrepreneur has said he is the creator of bitcoin, which could have major ramifications for the controversial digital currency.
Media organisation including the BBC, The Economist and GQ magazine have reported that Craig Wright has given them some technical proof that he is the main person behind the computer-generated, digital alternative to mainstream currencies.
But a number of experts dispute the proof posted on Wright's densely technical blog and even The Economist magazine, which interviewed him, said: "It may never be possible to establish beyond reasonable doubt who really created bitcoin."
Wright's home and office were searched by Australian police last December as part of a tax investigation when another magazine, Wired, identified him as bitcoin's creator. At that time he did not confirm or deny the report.
If Wright is the man behind the cryptocurrency he would control nearly one million bitcoins – worth around 380 euros each – and how he disposes of them would have a big impact on a commodity the value of which has fluctuated hugely.