Berlin cracks down on Airbnb style renters to protect affordable housing
Comments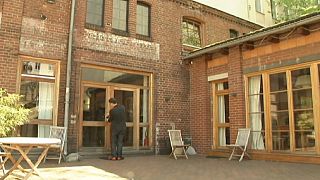 The city of Berlin has made it illegal for people living there to let entire homes to tourists through Airbnb and other short-stay renters such as Wimdu and 9Flats.
The crack-down is to protect affordable housing as officials in the German capital said the letting boom has been driving up rents.
In the month before the new law came into effect Airbnb listings in the city fell by 40 percent.
Berliners can still rent out individual rooms in their homes.
If found breaking the law – which goes by the name of 'Zweckentfremdungsverbot' – they can be fined up to 100,000 euros.
Berlin's crackdown on Airbnb-style holiday apartment industry could see landlords fined up to €100,000 https://t.co/eyEgnaOdZH

— Handelsblatt Global (@HandelsblattGE) May 2, 2016
Andreas Geisel, Berlin's head of urban development, said this was "a necessary and sensible instrument against the housing shortage in Berlin."
He added: "I am absolutely determined to return such misappropriated apartments to the people of Berlin and to newcomers".
Rents in Berlin rose 56 percent between 2009 and 2014 but are low compared with other major European cities at about 10 euros a square metre this year.
'Denunciations' spark anger
The city has appealed to the "civic spirit" of residents, asking them to anonymously report suspected misuse online, which has ruffled some feathers in Berlin.
One woman who wished to remain anonymous and who rents out four apartments via Airbnb told the AFP news agency: "In Germany, of all places, maybe we should reconsider this kind of thing".
While Bernd Muckenschnabel, the chairman of vacation-apartment specialist Novasol, was quoted by German newspaper Handelsblatt as saying: "Do we really want denunciations here in Berlin like we had with the East German secret police?"
He called the crack-down unfair and arbitrary while the letting agency Wimdu plans a legal challenge.
Airbnb Germany said: "Berliners want clear and simple rules for home sharing, so they can continue to share their own homes with guests. We will continue to encourage Berlin policymakers to listen to their citizens and to follow the example of other big cities such as Paris, London, Amsterdam or Hamburg and create new, clear rules for normal people who are sharing their own homes."
with AFP