European mobile roaming charges cut again
Comments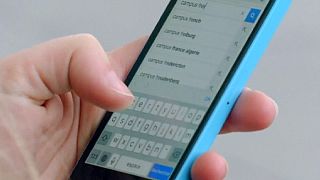 Europe is another step closer to the end of mobile roaming charges from April 30.
They are being cut again before disappearing altogether in just over a year's time.
This applies to cost of making calls, sending texts and using data within the European Economic Area; that is the 28 EU countries plus Iceland, Liechtenstein and Norway.
The most an operator will be able to add to what you would pay domestically is five euros cents for a call, two cents for a text and five cents for each megabyte of data. Incoming voice calls will incur a charge of one cent per minute.
The roaming charge limits are the latest move by the European Commission which started cracking down on operators in 2007, seizing on this as a banner issue to show Brussels can deliver tangible, positive results for EU citizens.
This would have happened sooner, but EU officials say some governments delayed changes as they backed the interests of their national operators over those of users.
Roaming charges will disappear entirely in June next year.
Big step towards abolishing EU #roaming fees this weekend! Read more about it https://t.co/bO30BKpuXipic.twitter.com/QtKAD8ZDa6

— European Parliament (@Europarl_EN) 29 April 2016