BP considers more spending cuts after 80 percent profit drop
Comments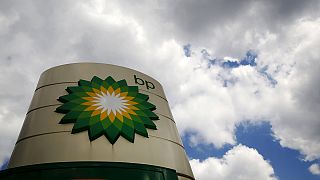 BP has said it could reduce its capital spending further after reporting an 80 percent drop in profits in the first three months of the year.
However its shares rose thanks to the fact that it did not make a loss even as oil prices fell to their lowest in more than 12 years.
The British energy company lowered its spending target for this year to $17 billion (15 billion euros), from a previous $17 to $19 billion.
If oil prices remain weak it could reduce that to $15 to $17 billion next year.
Those cost reductions mean BP forecast it can balance its books at an oil price of $50-55 a barrel in 2017, it said, down from its previous prediction of $60 a barrel.
Chief Executive Bob Dudley said he expected crude prices to recover towards the end of the year as producers halt work on fields and demand remains robust.
ICMYI#BP reports 1Q 2016 #resultshttps://t.co/onp8gWn5DL$BPpic.twitter.com/yQgFarlSe0

— BP (@BP_plc) 26 April 2016
BP reduced its capital spending three times last year, cut nearly 10 percent of its workforce and sharply lowered costs.
In 2015 it slipped to its biggest annual loss as a result of lower oil prices, costs related to the settlement of a deadly 2010 Gulf of Mexico oil spill and huge writedowns.
BP's first-quarter underlying replacement cost profit, its definition of net income, was $532 million (472 million euros), down from $2.6 billion a year earlier but beating forecasts for a loss of $140 million, according to consensus figures provided by BP.
It said 2017 cash costs will be $7 billion lower than for 2014.
BP's current total charge for the Gulf of Mexico oil spill has risen to $56.4 billion after an additional payment of $917 million in the first quarter outside a settlement reached last year, it added.
BP is the first oil major to reveal the financial impact of record-low oil prices in the first quarter. It will be closely followed by peers Total, Statoil and Eni later this week and Shell on May 4.