Shareholders burn Bob's bonus at BP AGM
Comments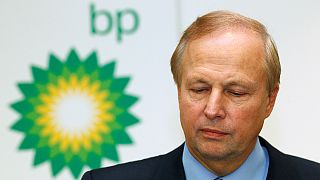 Shareholders at BP gave the boss's bonus the thumbs down on Friday, wiping 17.7 million euros from Bob Dudley's package for 2015.
It was a rare investor revolt at the annual shareholders meeting, a reflection of the terrible year endured by the mighty oil company during which it made its biggest-ever loss.
When the result came in, with 59% of voters against Bob Dudley's bonus, there were gasps. His pay and benefits rose 20% over the year, and are unaffected.
Dudley is credited with settling BP's oil spill suit with the USA, but the record damages have pushed it into the red.