Italy sets up safety net for financially fragile banks
Comments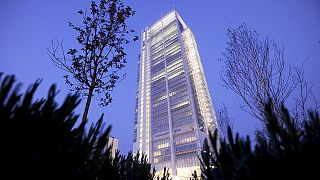 Italy's strongest financial institutions have agreed to set up a $5.7bn banking fund in order to provide a safety net to shore up the more financially fragile banks.
Italy launches 5b euro fund to shore up confidence in Italian banks, trying to draw line under months of concerns https://t.co/6KnqasfqP1

— Deborah Ball (@balldeborah) April 12, 2016
The Italian state is keen to avoid any crisis in the eurozone's fourth biggest banking sector.
Italian Banks: Why You Can't Just Throw Money At This Problem https://t.co/1NOt2D9XJ5

— Heard on the Street (@WSJheard) April 12, 2016
The government wants to bolster the sector, which has under performed in EU stress tests and is suffering under the weight of €360bn of bad loans.
Rome wants to give the impression that this is a supportive industry initiative.