Peugeot unveils new plan to maintain profit
Comments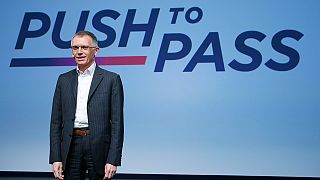 French carmaker, Peugeot Citroen, has unveiled its plans to return to consistent sales growth.
In what chief executive Carlos Tavares described as a "global product and technology offensive", Peugeot aims to step up model launches to introduce a new vehicle each year for each of its three brands – Peugeot, Citroen and DS – including 11 hybrids and all-electric cars.
Peugeot also plans to produce in south-east Asia and is seeking a manufacturing partner in India.
The firm has stressed that its new strategy will be underpinned by "frugal research and development expenditure, and rigorous control over production costs".
The mid-term plan unveiled on Tuesday builds on a two-year turnaround that brought the company back from the brink to its highest profitability in 14 years, with the help of a government-led bailout.