International oil corruption allegations centre on Monaco based company Unaoil
Comments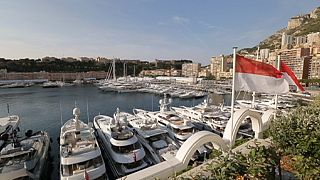 A Monaco-based energy services company, Unaoil, is at the centre of major bribery and corruption allegations.
The authorities in Monaco have raided its offices there as well as the homes of its directors.
They were responding to requests from Britain's Serious Fraud Office, according to a statement from the Monaco government.
The US Department of Justice and anti-corruption investigators in Australia are also reported to be looking into claims that Unaoil paid bribes on behalf of leading companies for contracts in oil producing countries world wide, including Iraq, Kazakhstan, Libya, Syria and Tunisia.
The alleged corruption is detailed in a series of in-depth reports by Australia's Fairfax Media and the Huffington Post based on hundreds of thousands of leaked emails going back to 2002.
Unaoil denies any wrongdoing.
Leaked emails reveal a global bribery scandal involving oil industry giant #Unaoilhttps://t.co/umcICxw2ua

— Huffington Post (@HuffingtonPost) March 30, 2016