Lufthansa says low cost moves will hit 2016 profit
Comments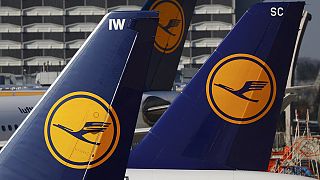 Lufthansa reined in earnings expectations for this year saying it faces tough cut-price competition.
The German airline group is predicting only slightly higher profit with lower average fares as it ramps up its Eurowings budget business.
That is in response to low cost rivals such as Ryanair and easyJet adding more flights in Europe and especially Germany which puts pressure on ticket prices.
Lufthansa reporting adjusted earnings before interest and tax of 1.82 billion euros for 2015.
The move to boost Eurowings has caused costly industrial problems for the group. It is still struggling to reach agreement with staff on new pay and pension deals. Pilot and cabin crew strikes cost the carrier 231 million euros in lost earnings in 2015.
Like its rivals it benefited from low oil prices and strong travel demand last year which meant it could restore dividend payments to shareholders.
Attacks on popular tourist destinations, from Paris to Tunisia and Turkey, have also reduced traveller confidence at the start of the year.
Chief Financial Officer Simone Menne said people were still travelling, but were booking tickets later.
"We see caution on forward bookings, but we aren't seeing fewer passengers. It's a change in booking trends," she said.