European carmakers report strong February sales figures
Comments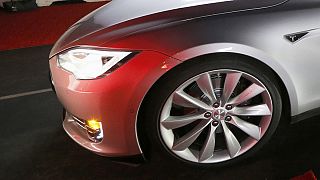 New car sales in Europe jumped by 14 percent in February, the 30th straight month of growth. Only the Greek and Dutch markets declined.
Even Volkswagen, still struggling with its diesel scandal, returned to growth, posting a more than four percent increase. But that was dwarfed by double-digit growth in its major competitors, with Ford gaining 19 percent, Opel GM 18.7 percent, and Peugeot 14.2 percent.
In the luxury segment Mercedes led the way with sales up 22.4 percent, but BMW and Audi were not far behind.
Analysts say the market is still in recovery, and point to improving economic growth, pent-up demand in southern European economies and strong sales of company cars.