South Korea steps up action against Volkswagen over emissions scandal
Comments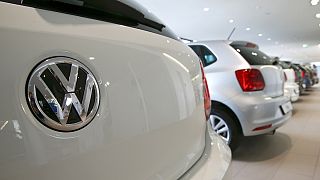 Volkswagen and Audi's offices in South Korea's capital Seoul have been searched by prosecutors investigating the diesel engine emissions scandal.
They were focused on emails exchanged with VW's headquarters in Germany and emissions related documents. The home of a senior company official was also raided.
Volkswagen Korea confirmed the raid but provided no other details, and reiterated that the company is cooperating with the probe.
South Korea's environment ministry last month filed a criminal complaint against the carmaker's local unit and two executives saying that their vehicles do not meet permissible emission levels required by law.
It had already fined the company the equivalent of 11 million euros and ordered the recall of 125,000 diesel engined vehicles sold in the South Korea because they were equipped with software designed to give lower emissions results during tests.
Volkswagen and Audi top the imported car sales rankings in South Korea, the second-biggest Asian market for diesel cars after India.
At the same time it was reported that VW does not expect to reach an agreement with the United States over its rigging of emissions tests before the end of March.
The German carmaker has been in talks with the Californian Air Resources Board and the US Environmental Protection Authority about a fix for vehicles capable of cheating emissions tests.
The US Justice Department is suing Europe's biggest carmaker for up to $48 billion (43 billion euros) for allegedly violating environmental law.