Volkswagen emissions scandal delays 2015 financial results and shareholders' meeting
Comments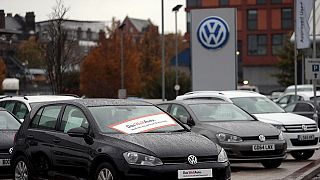 German carmaker Volkswagen has taken the unusual step of pushing back publication of its 2015 financial results because of the emissions test-rigging scandal.
It will also delay its annual shareholders' meeting while trying to work out how much it is going to cost to sort out the mess.
More than four months after allegations first surfaced in the United States, VW faces a growing number of legal challenges and still does not have a technical fix for almost 600,000 diesel vehicles.
It will publish a report on who was responsible for the scandal and how it happened in late April.
The results were originally due to be released in full on March 10, with the shareholders' gathering on April 21st.
Members of VW's supervisory board have been meeting more frequently lately to discuss the crisis, including how to account for the scandal in the annual results.
VW said that when it does publish the earnings numbers it expects an operating group result before special items that is "at the level of the prior year within the expected range for fiscal 2015".