US economy slows in Q4, GDP at 0.7% and 2.4% for all of 2015
Comments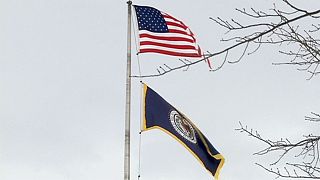 US economic growth braked sharply towards the end of last year.
Americans spent less and businesses stepped up efforts to reduce the amount of inventory they had on hand.
In addition exports were hit by the strength of the dollar and weak demand worldwide.
There were also further cutbacks in investment by energy firms in the face of lower oil prices.
Gross domestic product increased at a 0.7 percent annual rate. That compares with a 2.0 percent gain in the previous three months.
For the whole of last year the US economy grew 2.4 percent from 2014.
With the jobs market strengthening and some of the impediments to growth largely temporary, economists expect output to pick up in the first quarter of 2016. First-quarter growth estimates are for now mostly above a 2.0 percent rate.
"It's not going to be smooth sailing in 2016, but we don't see the ship sinking either, and the rising concern about a recession later on this year triggered by China, those fears need a reality check," said Chris Rupkey, chief economist at MUFG Union Bank in New York.