Cost finally takes the Land Rover Defender off the road
Comments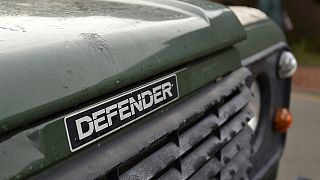 The last classic Land Rover Defender has rolled off the production line, nearly 70 years after they first hit the road, or the field, the battlefield or even the mountain.
The go anywhere four wheel drive vehicle designed originally for farming and agricultural use was iconically British and known worldwide.
More than two million have been built since 1948 and 70 percent of those are still around – a testament to their toughness.
Indian-owned Tata, which bought the loss-making British brands Jaguar and Land Rover in 2008 from Ford, is developing a replacement model.
Though much loved, in the end it had to go as it was too costly. It took 56 hours to make the largely hand-built Defender at the firm's Solihull factory in central England, making it more expensive and time-consuming than many other vehicles which have a higher degree of machine assembly.
Neil Watterson, deputy editor of Land Rover Owner International magazine, said the Land Rover Defender had remained successful for so long due to its broad appeal.
"It's always been a classless vehicle," he said.
"It could be driven by the gamekeeper on the estate, or it could be driven by the landowner, or the garage-owner with the breakdown truck and the fire brigade."
Famous owners have included Britain's Queen Elizabeth II, wartime prime minister Winston Churchill, Beatles singer Paul McCartney and the late actor Steve McQueen.
Photo gallery