Russian government to decide where to cut spending after oil price fall
Comments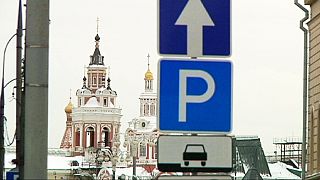 Prime Minister Dimitry Medvedev has ordered the government to decide where spending can be significantly cut.
This year's federal budget was drawn up with an average oil price of 50 dollars a barrel and a budget deficit of three percent of GDP.
"We will ask the parliament to cut all spending by 10 percent except on the defence budget according to the decision that was made. What will it result in? It will lead to some spending cuts of almost a billion roubles. But in fact we see that this is also not enough," Anton Siluanov Russian Finance Minister said.
Half of the federal budget is paid for by revenue from oil and gas. The rouble has also dipped. The dollar has gained nearly five percent against the Russian currency.
Then there is the impact of sanctions imposed by the US and Western countries as a result of the crisis in eastern Ukraine. Analysts predict a cold financial year ahead.