Renault shares plummet 20 percent after police raids
Comments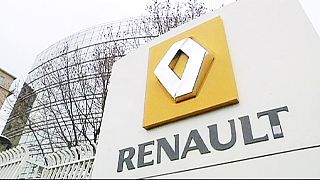 Renault has confirmed fraud investigators had inspected three of its factories in an emissions probe.
Shares in the company plummeted 20 percent on the news.
The French carmaker said investigations had found "no evidence of a defeat device equipping Renault vehicles", which was a reference to a type of software programme Volkswagen was found to have used by US investigators.
The company said it is fully co-operating with inquiries.
News of the raids were initially released by a French news agency and later a union official speculated the searches could be linked to emissions.
But the French police did not confirm these reports.
Authorities and car manufacturers have been on the alert since the Volkswagen emissions scandal which emerged last September.