US regulators reject VW's plans for emissions fix
Comments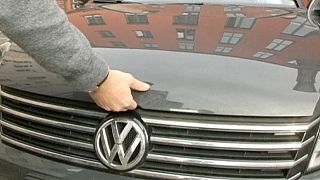 US regulators have rejected Volkswagen's plans to fix 2.0 litre cars equipped with equipment which "cheated" emissions tests allowing them to emit 40 times the legal amounts of pollution.
The California Air Resources board said the fix was "incomplete" and "falls far short of meeting legal requirements". The board also said the fix was not fast enough.
Volkswagen said in a statement that it is in talks to find a solution adding the rejection addresses the initial recall plans which were submitted in December.
The issue affects almost 600,000 vehicles in the United States and up to 11 million worldwide.