China's exports up for December
Comments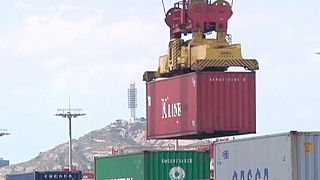 A boost for China's exports came in data for December which showed a rise of 2.3 percent from a year ago in yuan-denominated terms.
Forecasts were predicting a 4.1 percent fall but experts believe a weakening currency may have boosted the lagging sector.
The jump in exports was the first rise since June last year as the sector has been battered by slowing demand and commodity prices dropping.
Imports were down but only by 4 percent compared to forecasts of a 7.9 percent slump.
Exports for the year for the world's largest trading nation fell 1.4 percent from a year earlier, data from the General Administration of Customs showed.