Saudi Arabia confirms potential share sale of Aramco
Comments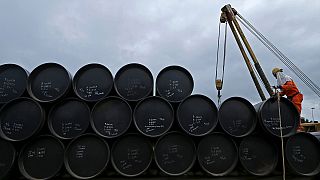 It's been confirmed Saudi Arabia has been studying options and is considering a share sale of its oil company Saudi Aramco.
If the move went ahead it would make Aramco – already the largest oil producer – the world's most valuable listed company.
A company statement said options include the listing "of an appropriate percentage of the company's shares and/or the listing of a bundle of its downstream subsidiaries."
Aramco has reserves of about 265 billion barrels, over 15 percent of all global oil deposits.
Deputy Crown Prince Mohammed bin Salman told the Economist the move would be part of a privatisation drive to raise money in an era of cheap oil. Salman did not say how large a stake the government might sell.
"What they need is more revenue of some sort, so obviously if they sell a bit of Aramco they'll get some in and of course you can still improve efficiency of whatever a state-owned company does," opined Vicky Pryce Chief Economic Adviser CEBR.
The government with a deficit of around 100 billion euros is in the eyes of analysts confronting the hard economic and geopolitical realities of cheaper and cheaper crude.
Apple at around 543 billion dollars currently tops the global league table of companies by market capital with the biggest oil company Exxon Mobil in fifth. The estimated value of Aramco could be more than a trillion dollars believe some analysts.
But commentators point out that political risk, real or perceived can lower the value of state-owned oil companies. For the moment the size and value of Armaco can only be a guesstimate.