Oil supply could grow further after diplomatic fall out between Iran and Saudi Arabia
Comments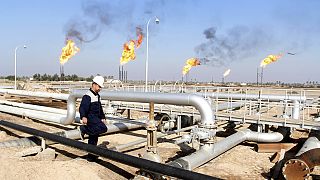 Oil from Saudi Arabia is a part of the rivalry it has with Iran and now it's taking to the stage in the diplomatic fall out. How will that effect output and in turn the price which has more than halved in 18 months.
Like Saudi Arabia Iran has suffered in the market place but now as sanctions are eased the country is preparing to up its output. More oil adding to the global glut could outweigh the geopolitical tension.
The total monthly estimate of crude from Saudi Arabia is just over 30 percent well ahead of the 8.21 percent from Iran for the global market. But that will change.
Iran is set to boost its three million barrels per day global output in two stages. Within a week of sanctions being removed half a million will be added and then a further half a million barrels six months later.
OPEC has boosted production by almost 1.40 million barrels per day since it refused to cut supply and prop up prices. It's a move which has slashed revenues for the two countries.
Iran Oil Minister Bijan Zangeneh has been quoted has saying he is not seeking to distort the market but to regain his country's share. Critically any cooperation with his Saudi opposite number now looks unlikely so in the short-term analysts believe oversupply may actually grow further.