Pioneering electric car maker, Tesla hit production targets
Comments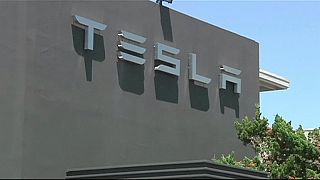 Tesla will be keeping the revs up in 2016. The pioneering electric car maker said it met forecasts for delivery in the fourth quarter of 2015 making a total output of 50,580 vehicles for the year.
Deliveries of the company's new electric sports utility vehicle, the Model X are also "in line" with Tesla's early stages of the production it said. Two hundred and thirty eight of the SUV were coming off the production line each week by the end of 2015.
Investors are counting on the Model X which has been designed to compete with other luxury cars to make the company profitable after years of losses.