Last deep-cast coal mine in Britain closes
Comments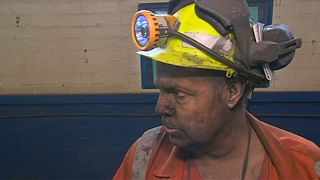 Britain's last deep-cast coal mine has closed, marking the end of an era for the industry which in its heyday employed well over a million people.
Kellingley Colliery in North Yorkshire is shutting down with the expected loss of 450 jobs, half a century after it opened.
Owners UK Coal went into administration in 2013 after struggling with rising costs, hefty pension liabilities and strong competition from cheaper coal imports.
"I've been here 38 years, there's a lot of coal left, it's just they say it's not viable to take it. It was sad when we stopped coaling today," said one worker.
'Overwhelming sadness' on a day the #Kellingley miners will never forget https://t.co/ugJii5SAwOpic.twitter.com/zkZ1LuyDpF

— Wakefield Express (@WakeExpress) December 18, 2015
Underground coal mining has become unprofitable in Britain in the face of cheaper foreign imports, falling demand and a government drive away from carbon-intensive power generation.
Coal-fired power stations provide about a third of the country's electricity but many more are due to close for economic and environmental reasons.
Britain's last coal miners stop work later as #Kellingley Colliery closes https://t.co/1qxpGZPeEXpic.twitter.com/YqoJpwlGiY

— Bloomberg Business (@business) December 18, 2015