Eurozone 'approves' 1bn euro loan for Greece, says EU official
Comments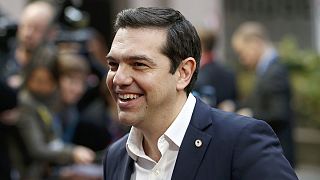 Unconfirmed reports say eurozone deputy finance ministers have provisionally approved a one-billion euro loan for Greece.
An unnamed EU official is quoted as saying that barring some technicalities the board of the European Stability Mechanism can make the payment on Friday night.
Lenders had threatened to withhold this slice of bailout finance, forcing the Syriza government to withdraw a package of social justice measures from parliament.
Prime Minister Alexis Tspiras had submitted the bill to deal with what he calls the country's "humanitarian crisis", offsetting the effect of tough reforms, but lenders and the opposition questioned how it would be funded.