Blackberry posts losses but better than expected
Comments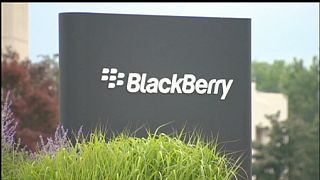 Blackberry has posted results that are better than expected.
The Canadian technology company still suffered a widely-anticipated fiscal third quarter loss – but of only three cents a share. Some analysts had forecast much higher.
Revenue was down more than 30 percent on a year earlier, but rose 12 percent from the previous quarter after nine consecutive quarterly declines.
Blackberry's CEO said the company saw higher revenue across all areas of its focus.
Shares rose more than eight percent following the announcement, but they remain well down for the year as a whole.