Greece signs airport deal with Fraport in first big privatisation move
Comments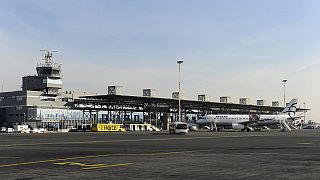 Greece's left wing government has taken its first step towards large-scale privatisation – one of the key conditions of its bailout deals.
German airport operator Fraport has been awarded a 1.2 billion euro contract to lease and manage 14 regional airports.
The deal had been under negotiation before Syriza won power last January and froze asset sales.
But Prime Minister Alexis Tsipras reactivated it as part of the country's third bailout, approved in August, but which has been opposed by unions and much of public opinion.
Athens has raised only about 3.5 billion euros from state asset sales from an original target of 50 billion due to bureaucratic delays and lack of political will.