Air France says Paris attacks cost 50m euros in lost revenue
Comments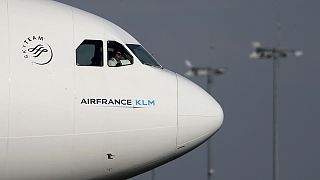 Fifty million euros: the cost to Air France-KLM in lost revenue as trips were cancelled in the wake of last month's terror attacks in Paris, according to the carrier's own estimates.
But the airline says it is still on track to meet its yearly targets – and managed to report a rise in passenger traffic in November.
The Japanese and United States markets were particularly badly hit, the company's Chief Financial Officer Pierre-François Riolacci said, with a significant impact on journeys to and from Paris.
Air France believes it's on track for a gradual recovery – a process that could take three to six months, based on trends observed following the attacks in Madrid in 2004 and London the following year.
The group's 2015 objective of reducing its debt by a billion euros to around 4.4 billion remains in place.
But it has cut its forecast for cost savings to between 0.5 to 0.7 percent of the total from 1.0 to 1.3 percent.