Electrolux shares fall after General Electric pulls plug on deal
Comments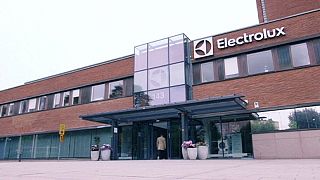 Electrolux shares fell by over 10 percent on Monday after a deal worth three billion euros to buy General Electric's appliance business fell through.
The American conglomerate pulled the plug on the deal just as it was being argued in court.
Sweden's Electrolux was counting on the acquisition to double its sales in the US and challenge rival Whirlpool in the world's largest appliance market.
But the US Justice Department opposed it and asked a federal court to intervene, saying the deal would reduce competition and drive up prices.
"We're disappointed but we're certainly not defeated," Electrolux CEO Keith McLoughlin told a conference call.