Athens 'agrees new measures' to secure next bailout funds
Comments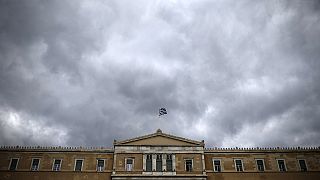 A Greek newspaper is reporting that Athens and its international lenders have agreed a new set of measures the country must approve by next months to qualify for more aid.
The move would also pave the way for a first review of progress under its third bailout.
Athens has already passed a first set of reforms to secure 25 billion euros from the eurozone's rescue fund.
According to Kathimerini, the Euro Working Group which includes Greece has approved 13 new measures Athens must vote into law by mid-December to receive another billion euros.
Under the third bailout it has already had 13 billion euros in August and another two billion this week.
The next big test for Alexis Tsipras' leftwing government will be a comprehensive pension reform.