Germany won't lower minimum wage for migrants, says economy minister Gabriel
Comments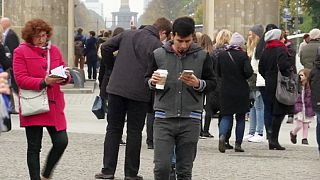 Germany's economy minister has said the country's minimum wage will not be lowered for migrants because of the refugee crisis.
Senior economists had suggested that the 8.5-euro-an-hour wage be brought down for refugees whose qualifications don't match European standards: the theory being that they would be able to find jobs more easily.
But Sigmar Gabriel booted the idea into touch.
"Doing that would send a signal, it would mean playing off the poor who come here against the poor who are already in the country. That is why we cannot accept these claims. Nothing will change over that matter, ladies and gentlemen," the economy minister told parliament.
A document said to have been leaked from Germany's Federal Employment agency says more than 80 percent of migrants entering the country this year have no qualifications, contradicting claims that many are educated professionals who can contribute to the economy.
The figures have been interpreted as suggesting that hundreds of thousands of migrants and refugees will go straight into unemployment benefits.