Volkswagen to cut capital spending and focus on future technologies
Comments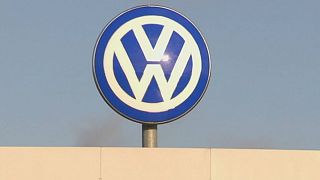 Volkswagen says it is to reduce capital spending to no more than 12 billion euros next year as it struggles with the enormous cost of its emissions scandal.
Instead it's to increase spending on alternative drive technology such as electric and hybrid vehicles, Chief Executive Matthias Mueller said at the carmaker's HQ.
Statement Matthias Müller, CEO of Volkswagen AG https://t.co/ZjXLIxissg#VWGroup

— Volkswagen Group (@vwgroup_en) November 20, 2015
It's the first cut in VW's capital spending since the financial crisis began.
"What we are definitely not going to do is to save on the costs of the future. On the contrary, we will focus our investments on future technologies and the reorientation of our models," Mueller said.
Spending on alternative technologies is to be increased by an extra 100 million euros next year amid fears over sales of diesel vehicles.
The company faces a bill running into billions of euros for fines and reparations; some say the full impact has yet to be determined.
"Obviously, the German auto industry is a massive industry for Germany. I think it accounts for the best part of 20 per cent of German industrial revenue. Volkswagen hires or employs 600,000 people globally. A third of the 770,000 car workers in Germany are employed by Volkswagen", said Adam Chester of Lloyds Bank Commercial Banking.
Reuters has reported that Bosch is being investigated by US authorities to see whether it played a role in Volkswagen's scheme to cheat emission standards.
The German auto supplier built key components used in VW and Audi models. Neither the company nor the US authorities commented immediately.