France seeks to reassure business as tourists cancel trips
Comments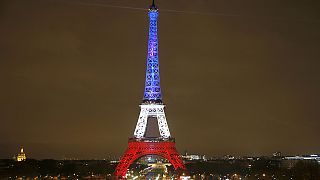 The French economy minister has reassured business leaders that security measures put in place after the Paris terror attacks are not designed to paralyse economic activity.
It came during a meeting with Emmanuel Macron on Tuesday, a source close to the ministry told AFP.
EasyJet's chief executive says the low cost airline has seen a rise in the number of passengers failing to turn up for flights to France – adding that this always happens after such events, and is usually followed by a quick resumption to travelling again.
Figures showing hotel activity in the Paris region showed a moderately good summer, suggesting no lasting impact from the terrorist attacks in January.
It's too early for anecdotal evidence about the impact on tourism to translate into figures.
But in the US people with trips booked to France are said to be asking questions and looking to cancel plans, according to Megan Singh, project management director at travel insurance company SquareMouth.com.
"We've absolutely seen an increase in concern, an increase in calls and questions, because Paris is such a popular tourist destination. We expect that it will be a much greater impact to our industry and to travel insurance, in general, because of the popularity of that city," she said.
The British Foreign Office and American State Department are among government agencies warning potential travellers to France to be vigilant because of the heightened risk of terrorism.
With potential travellers to France being warned to be vigilant – and hotels and restaurants in the Paris area hit by cancellations – the French economy minister says there are no plans for special measures but businesses should signal any lasting damage.
The main employers organisation MEDEF, concerned about the consequences of the attacks on the economy, has said it is working with the government to minimise the impact.