France 'ready to cut stake in Renault' says economy minister
Comments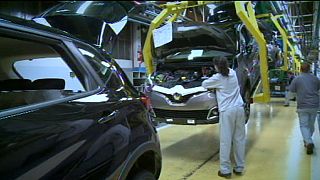 The French Economy Minister has said the state is ready to reduce its stake in Renault once taxpayers' interests are preserved.
Emmanuel Macron added that the government wanted the carmaker's governance structure with Japan's Nissan to remain unchanged.
His comments come after the Prime Minister Manuel Valls said at the weekend that the French government did not want a merger between the two companies.
Reports have said the economy minister views the fact that Carlos Ghosn is chief executive of both Renault and Nissan as a conflict of interest.
Tension between Renault's chief executive and the government has been mounting since the state moved to raise its Renault stake to 19.7 percent in April.
Nissan has responded with plans to acquire a bigger stake in the French company.
Renault owns a 43.4 percent controlling stake in Nissan, which in turn holds a non-voting 15 percent of its French partner.