UK's economic growth slows more than expected
Comments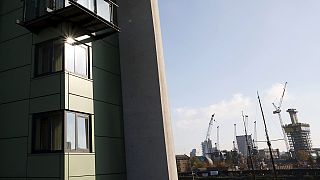 Britain's economic growth slowed up in the year's third quarter, partly due to the biggest fall in construction in three years.
GDP grew by 0.5 percent between June to September, down from 0.7 percent in the previous three months.
The slowdown was bigger than economists and the Bank of England had expected.
Part of the reason for the drop in construction is thought to be bad weather in August.
But manufacturing is also causing concern, falling slightly for the third successive quarter as producers struggle with weak overseas demand.
Britain's economy has been the fastest growing among the G7 over the past two years and annual growth is still estimated at 2.3 percent.