BP to tighten belt further as oil price slump hits profits
Comments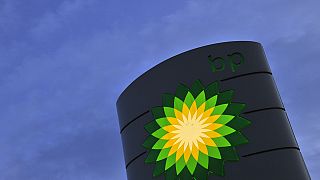 BP has announced a third round of spending cuts and more asset sales to offset an extended period of low oil prices, following a slump in third-quarter profits.
It's already sold nearly $50 billion (45 billion euros) in assets since the fatal Gulf of Mexico oil spill in 2010 – and is now expecting up to five billion dollars of further divestments.
As oil prices have tumbled, so did BP's net income in the third quarter – to $1.8 billion (1.62 billion euros) from $3.0 billion (2.7 billion euros) in the same period in 2014. The figure was significantly higher than analysts had been expecting, but the company is preparing to tighten its belt further.
The key facts of #BP's 3Q #results$BPpic.twitter.com/KS6LZbCHmF

— BP Press (@BP_Press) 27 Octobre 2015
"The world has changed for all the oil companies and energy companies and it's not going to change back anytime soon," said Justin Urquhart Stewart, Head of Corporate Development of Seven Investment Management. "All the oil majors and come to that all the service suppliers running right the way through the entire sector are going to be affected by the fall in price. They're all desperately hoping that someone's going to suddenly turn around and say 'actually it's all finished we're going to put the prices back up again", a miracle will occur, well it's unlikely to."
BP's results were supported by a big gain in profits from the refining and trading division.
Despite the drop in oil prices, BP increased oil and gas production by almost four and a half percent from a year earlier – and expects production to rise again in the fourth quarter.
The company has reduced operating costs by three billion dollars in the first nine months of this year.
Its capital spending for this year is also coming down, and is scheduled to fall again through to 2017.