France sees rare fall in jobless total
Comments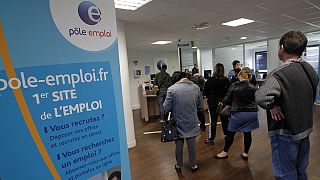 There are signs that the economic recovery may at last be reaching the French labour market.
The jobless total fell by nearly 24,000, or 0.7 percent, in September – one of the biggest declines since the financial crisis took hold.
The figure was still 3.1 percent up on a year earlier and more than 3.5 million people are out of work.
The decline was also partly down to people losing the right to be registered as unemployed
But it could still provide a badly needed boost for President Hollande's government.