Oil producers meet amid little hope of agreement
Comments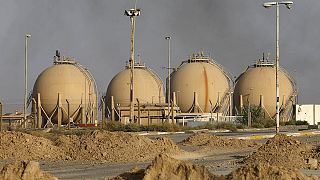 The price of oil fell again ahead of a meeting on Wednesday of OPEC and non-OPEC producers in Vienna.
Reuters reports that of eight non-member nations invited to the talks on the market, only five actually sent representatives. Russia is not said to be among them.
Non-OPEC producers have refused to work with OPEC in cutting supply to reduce a surplus that has sent prices plunging to below $50 (44 euros) a barrel from $115 (101 euros) 16 months ago.
The meeting is not expected to deliver miracles.
One OPEC delegate said there would likely be an exchange of views – but no agreement to cooperate on supply curbs, or another idea from Venezuela for a price band.