International troika back in Athens to assess Greek reform progress
Comments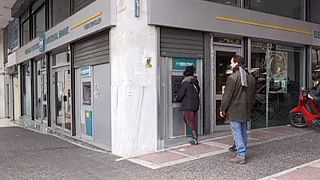 The troika of international creditors arrive back in Athens to assess Greece's progress in implementing the third bailout programme and to urge further reforms.
Officials from the European Commission, the European Central Bank (ECB), the International Monetary Fund, and the eurozone's emergency fund the European Stability Mechanism, will say whether Greece can receive two-billion euros in aid.
The payment is dependent on certain reforms being carried out – for instance penalties on early retirement and an increase in property taxes.
The first batch of reforms was approved by the Greek parliament last week.
The ECB is preparing its assessment of Greece's four main banks to decide whether to release 25 billion euros for the banking sector.